So, we have been ever blessed with a fabulous opportunity for my husband. He is now working from home and with this new responsibility comes new demands and difficulties- most of which will be solved in about a week when his GIANT office construction job is complete. So far the room is framed, dry walled, and all mudded up.... the carpet guy comes today and we will be picking out which carpet will be most able to camouflage coffee spills.... then we paint and move all of his furniture in~ cannot wait!
So, we have been prepping with paint colors and thematic ideas... going with the Map/Atlas approach to things and have begun a bit of creative work. I found a $4 World Map that I stained with coffee and burned the edges of... Then I found 20 matching black frames form a dollar store and divided up the map and created an aged map looking collage for above the sofa going into the office....I am so excited with how it turned out... it looks very similar to this- just on a grander scale (found here
http://budgetwisehome.com/this-week-decorating-with-maps/
):
There are so many great ideas that I have running through my head right now.... the creative juices are flowing.... here are just a few of the decor options we have to think about...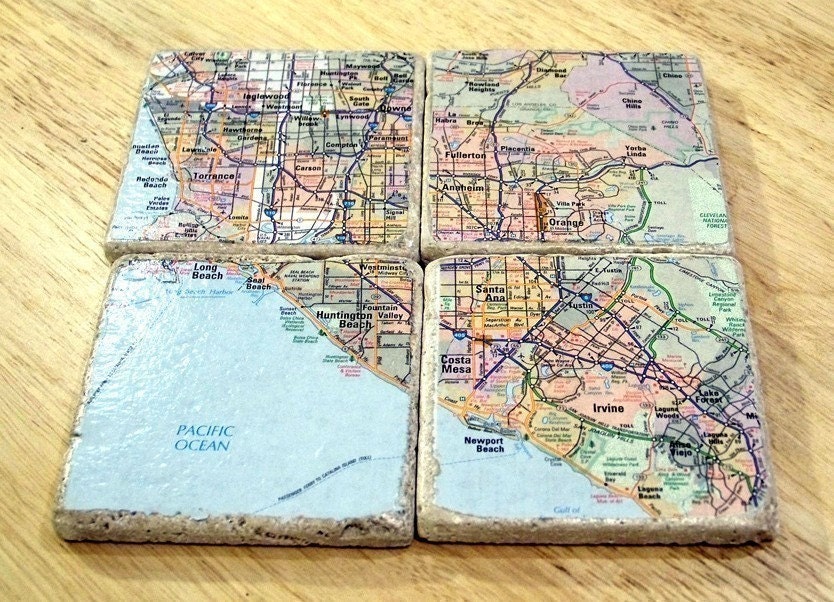 Great ideas.... and I can't wait to see how they all pull together.... more photos to come as we finally get everything finished and details down.... let me know if you have any other amazing atlas decor thoughts... I would LOVE to hear them... links are appreciated!